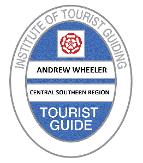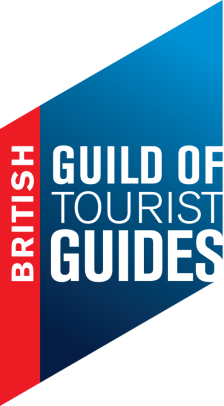 welcome to wheeler tours !
My name is Andrew Wheeler, and I take great pleasure in showing visitors places of interest in the southern counties of England.
I am a qualified Blue Badge Tourist Guide, (accredited by the Institute of Tourist Guiding in London), which is the highest recognised tourist guiding qualification in Great Britain, and conduct a variety of tours including site visits, walking tours and coach tours of Hampshire, Dorset, Wiltshire, Berkshire and Oxfordshire.
1. Visit Portsmouth Historical Dockyard and trace the history of the Royal Navy by exploring the Mary Rose (1511), HMS Victory (1765), HMS Warrior (1860) and HMS M33 (1915).
2. Watch the changing of the Guard at Windsor Castle, and see the bullet that killed Admiral Nelson at the Battle of Trafalgar.
3. Walk around Exbury Gardens enjoying the Rothschild hybrid Rhododendrons and Azaleas.
4. Join me on a Titanic Tour, starting at the SeaCity Museum, then walking through the streets of Southampton to discover where the real Jack Dawson lived and find out what saved the Slade Brothers from a watery death.
Let's design a 'tailor-made' tour together.